2018 • 54' • French, English & Neutral Spanish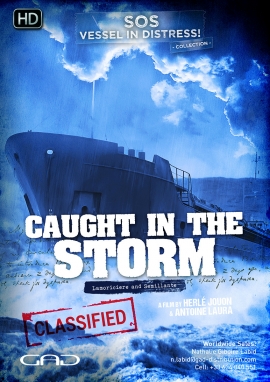 Director(s): Herlé Jouon & Antoine Laura • Producer(s): Grand Angle Productions • Coproducer(s): RMC Découverte • Country of production: France • Format(s): HD
Every sailor who travels the Mediterranean knows that you can never trust appearances with this tranquil sea. From the islands of the Aegean Sea to the Strait of Gibraltar, when the wind blows this paradisiacal seascape can rapidly transform into a veritable hell.
In 1855, caught in a hurricane of the coast of Corsica, the frigate Sémillante, shatters on the reefs of a tiny archipelago with not a single survivor among the 700 crew and military on board.
A century later, it's close to the Balearic Islands that the steamship Lamoricière, after having gone to the assistance of a small freighter in difficulty, sinks in the middle of a storm taking to their graves nearly 300 souls, including a good number of children. A tragedy that is forever etched in memory.
Please register to screen the entire program and add it to your collection