Disasters in trouble waters
2018 • 49' • French, English & Neutral Spanish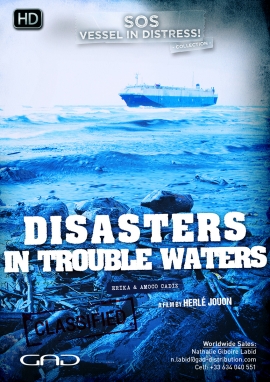 Director(s): Herlé Jouon • Producer(s): Grand Angle Productions • Coproducer(s): RMC Découverte • Country of production: France • Format(s): HD
Every year, more than 50,000 ships plow the seas of the globe and some of them pose a permanent threat to the environment. This is especially the case of oil tankers, which connect the countries producing the black gold with the refineries of the entire world. Two wrecks of such supertankers have gone down in history for having created the biggest oil spills ever seen in Europe.
On December 12 1999, the Erika, a tanker with a cargo of 31,000 tons of heavy fuel oil, was caught in an exceptional storm off St-Nazaire and finally sank, spilling thousands of tons of oil along 400km of coastline.
Some twenty years earlier, in 1978, an identical wreck had already fouled the coasts of Brittany. The tanker's name was the Amoco Cadiz and its wreck created an unprecedented ecological disaster.
Please register to screen the entire program and add it to your collection