Cosquer Cave, Prehistoric peoples and the sea
2023 • 52' • English & French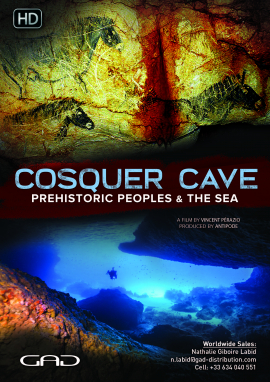 Director(s): Vincent Perazio • Producer(s): Antipode • Coproducer(s): France Télévisions • Country of production: France • Format(s): HD
Upcoming April 2023
In the South-East of France, thirty years ago, a fabulous discovery was made: the Cosquer Cave.
Today, the creation of an identical replica of this prehistoric gem is a true scientific adventure. Its opening is scheduled for 2022, near in Marseille and it will be an important event.
The adventure surrounding this cave, which faces the sea and is adorned with paintings of marine animals, is unique in the world. It will give us the opportunity to conduct an unprecedented archaeological investigation into the occupation of the maritime region during Prehistory.
Were our hunter-gatherer ancestors also fishermen? What role did marine resources play in exchanges between nomadic communities? Did the littoral zone already serve as navigation routes for them?
Please register to screen the entire program and add it to your collection