Cannabis : the tobacco industry's new gold mine
2024 • 52' • French & English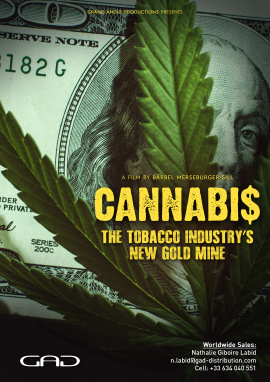 Director(s): Bärbel Merseburger-Sill • Producer(s): Grand Angle Productions • Country of production: France • Format(s): HD
A smoker who dies or quits is a loss for the tobacco industry.
Just when we thought the tobacco industry was about to close its doors in Western countries, it is already investing in a flourishing new market: the cannabis business.
Promising addiction and great fortune in decades to come, the multinational tobacco companies are doing everything in their power to keep their profits growing.
With the help of sophisticated marketing strategies, will the tobacco epidemic be followed by a cannabis epidemic?
Upcoming December 2024
LOOKING FOR INTERNATIONAL PRESALES
Please register to screen the entire program and add it to your collection