The Secrets of the Pink Pearl
2013 • 53' • French & English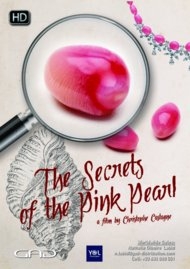 Director(s): Christophe Castagne • Producer(s): Grand Angle Productions • Coproducer(s): Yol Productions & France Télévisions • Format(s): HD
A jewel of nature - more expensive than diamonds! Unknown to the general public, the pink pearl of the Caribbean is the rarest pearl in the world. From the place Vendôme in Paris to the Ginza quarter of Tokyo, its flamboyant pink color makes it a stunning natural gem sought after by the most prestigious jewelers on the planet.
Found only in the wild, pink pearls are «fabricated» by the conch, a shellfish hunted for its meat in the Caribbean islands, and especially in the Dominican Republic. Pink pearls are exceptionally rare since only one in 10,000 queen conches produce a pearl, and only one in every 100,00 thousand contains a pearl of "gem" quality… When a pink pearl arrives on the market, it immediately finds a buyer!
After a first golden age in the 19th century, conch pearls totally disappeared from circulation before being rediscovered by Sue Hendrickson, an American adventurer settled in Honduras, famous for her discovery of the finest fossil of Tyrannosaurus Rex ever excavated.
Negociated at astronomic prices (up to 400,000 dollars for a single pearl), conch pearls sometimes make the fishermen who find them very rich…and the very rich clients who buy them - very happy. But today the quench conch is a victim of over-fishing and the pink pearls of the Caribbean also risk to disappear… unless, a biologist in Fort Piece, Florida wins an impossible bet: to graft conches, and like oyster pearls - make from the pink pearl, a simple cultured pearl.
Please register to screen the entire program and add it to your collection