Sapiens and the sea: prehistory underwater
2023 • 52' • English & French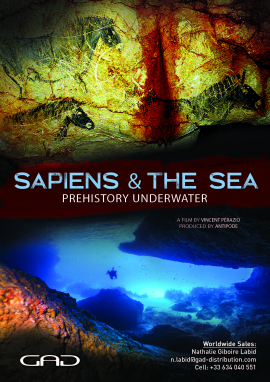 Director(s): Vincent Perazio • Producer(s): Antipode • Coproducer(s): France Télévisions • Country of production: France • Format(s): HD
The extraordinary discovery of the Cosquer cave, considered one of Europe's most important in prehistory.

From the Mediterranean to the Atlantic, scientists are reconstructing vanished geographies.
Prehistorians are questioning the resources drawn from the coast.
Others are taking a fresh look at what we thought we knew: our maritime presence is much stronger than we thought.
All are gradually revealing the link that has so long united man with the sea.
Please register to screen the entire program and add it to your collection