Farm-raised fish, do they miss the sea?
2021 • 53' • English & French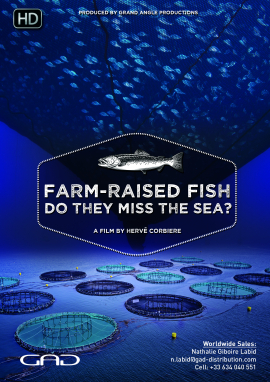 Director(s): Hervé Corbière • Producer(s): Grand Angle Productions • Coproducer(s): France Télévisions, RSI • Country of production: France • Format(s): HD
Whether in tartare, sushi or grilled, the amount of fish consumed in the world has never been so important. For the first time in history, we are consuming more farm-raised fish than wild fish. By 2025, will all our fish be grown and fed with algae or insects? What is really found in fish farm ponds? How are these fish raised and at what price? To find answers, we will travel to the Basque country, Corsica, to China and Spain for a trip to the heart of 21st century aquaculture.
Please register to screen the entire program and add it to your collection