2019 • 54' • English, French subtitles, German, Neutral Spanish & Castilan Spanish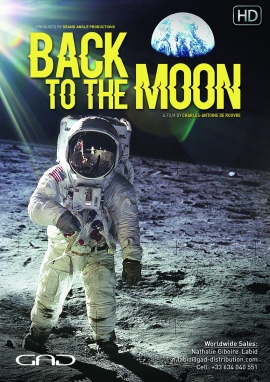 Director(s): Charles-Antoine de Rouvre • Producer(s): GRAND ANGLE PRODUCTIONS • Coproducer(s): France Télévisions, Al Arabiya, RSI, HRT Croatia, Mediawan Thematics, TVP, RTVS, SRF, Czech Television, SVT • Format(s): HD
16 July 1969. A rocket, carrying Apollo 11, sits on the launch pad at Cape Canaveral awaiting a historic and insane mission… to walk on the surface of the Moon for the first time… to open a new chapter in human history.
Hour by hour, we relive the crucial moments of those 8 days, 3 hours, 18 minutes and 35 seconds, the incredible echo the mission sent around the world and the growing awareness of a Humankind awakening for the first time to its fragility in the immensity of the cosmos…
An extraordinary journey, a veritable return to the Moon, which, in recent years, has once again become the target of space agencies due to the success of the International Space Station.
Please register to screen the entire program and add it to your collection