2022 • 52' • English & French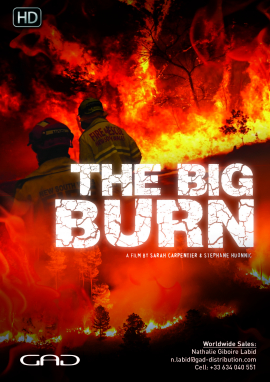 Director(s): Sarah Carpentier & Stéphane Huonnic • Producer(s): Grand Angle Productions • Coproducer(s): France Télévisions, SVT, RTS • Format(s): HD
"Our home is burning."
At a level never before seen by humankind. Fires that are more intense than ever are killing, ravaging, and destroying everything in their path.
In Australia, California, the Amazon and Sweden the phenomenon of mega-fires reveals our own contradictions in the manner that we co-exist with nature. Have we really measured the true extent of global warming? How can we resist against its progress? Should we reconsider our relationship with fire and rethink our relationship with nature?
Scientists closely studying devastated ecosystems, firefighters at the forefront of large fires, and forest management officials are trying to help us better understand how this new phenomenon is disfiguring our planet.
Please register to screen the entire program and add it to your collection