The Great Book of the Aboriginals (Australia)
2016 • 26' • French, English & Neutral Spanish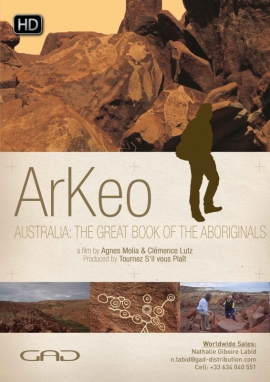 Director(s): Agnes Molia & Clémence Lutz • Producer(s): Tournez S'Il Vous Plait • Coproducer(s): ARTE • Format(s): HD
In the Dampier archipelago, in north-western Australia, archaeologists are deciphering one of the greatest books of history ever written by man. This rugged landscape, littered with hundreds of thousands of red rocks, was formed millions of years ago. Aborigines, the first humans to have inhabited Australia, have left their mark here, engraved in the stone.
This unique heritage – a million motifs carved in the passing of time – is now threatened by industrialization that is gradually eroding this territory.
For the past five years, archaeologists have been working to urgently decipher this great book of stone.
Please register to screen the entire program and add it to your collection