Stéphane Alsac, colors at the end of a gun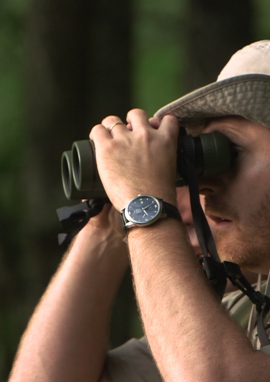 Director(s): David Flacard & Laurent Buchemeyer • Producer(s): Les Films Jack Fébus • Coproducer(s): SEASONS • Country of production: France • Format(s): HD
Stéphane Alsac is a wildlife painter in the Bordeaux region. He's a wine merchant who grew up in a family of hunters, a passion that has driven him ever since his childhood in Picardy on his grandfather's land or the family property in Anjou.
From his early years of sketching, cartoons and particularly caricature, he retains the attention to detail, the working of light and shade. His latest painting: a belling stag.
Stéphane Alsac opens his home to us and invites us in to his personal world to better understand his art… of living, of hunting and painting.
Please register to screen the entire program and add it to your collection