Underground wonders of France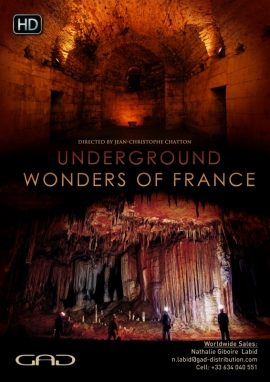 Director(s): Jean-Christophe Chatton • Producer(s): GRAND ANGLE PRODUCTIONS • Coproducer(s): France Télévisions • Format(s): HD
There's another world just a few meters under the ground: a world of rocks carved by time and the humidity of the deep. France is one of the world's leading countries in underground tourism. The land that bred Jules Verne and his "Journey to the Center of the Earth" possesses hundreds of caves, caverns and other sinkholes, all open to the public. Miracles of nature, whose renown goes far beyond the borders of France.
This film is an introduction to the owners of these treasures "six feet under" and it shows how they manage these unusual businesses.
Using original technical means, we delve into the bowels of the earth to follow the work of those devotees who work day after day in these strange and staggering worlds.
Please register to screen the entire program and add it to your collection