2018 • 49' • French, English & Neutral Spanish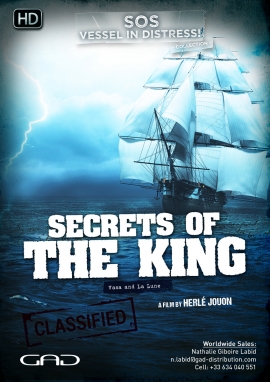 Director(s): Herlé Jouon • Producer(s): Grand Angle Productions • Coproducer(s): RMC Découverte • Country of production: France • Format(s): HD
In the 17th century, huge sailing ships plowed the world's oceans to impose the rule of kings by cannon fire. Archives of the period tell of numerous maritime disasters. However, some almost fell into oblivion.
In November 1664, the frigate, La Lune, with 800 soldiers on board to be evacuated from Algeria to France, sinks within a few minutes near Toulon, for some mysterious reason, drowning nearly 700 men.
A few years earlier, the Vasa casts off with great pomp for its maiden voyage. Suddenly, a simple gust of wind capsizes the Vasa, which sinks like a stone into the waters of the harbor of Stockholm before the eyes of the stunned crowd.
It will require a wait of four centuries till the discoveries of the wrecks of the Vasa and La Lune finally reveal the conditions of their mysterious disappearances.
Please register to screen the entire program and add it to your collection