Bees guardians of a community survival (New Zeeland/Cameroon)
2018 • 52' • French & English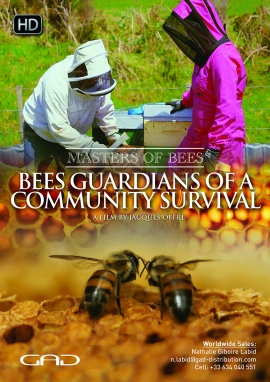 Director(s): Jacques Offre • Producer(s): Grand Angle Productions • Coproducer(s): ARTE • Country of production: France • Format(s): HD
For the Maori of New Zealand and the Bakas of Cameroon, bees are essential for the survival of the community.
Among the Baka people, honey from wild bees provides the most accessible concentration of sugar for this people of hunter-gatherers, who still depend heavily upon the natural resources of the forest.
In New Zealand, Maori beekeepers cover hundreds of thousands of hectares daily in order to care for their bees, which pollinate and conserve their sacred, community lands.
Please register to screen the entire program and add it to your collection