The buffalo and the conquest of the wetlands ( Indonesia, Thailand, Brazil, Egypt)
2022 • 52' • English & French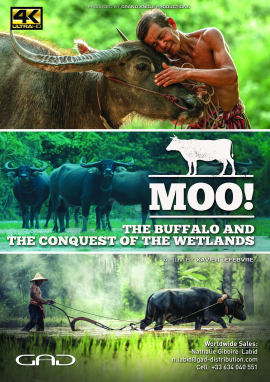 Director(s): Xavier Lefebvre • Producer(s): Grand Angle Productions • Coproducer(s): ARTE • Format(s): 4K
Large hooves, almost hairless, a greasy hide, a powerful swimmer's body, and disease resistance: the Asian water buffalo is the king of the wetlands.
Since its domestication around 5,000 years ago in Southeast Asia on the Indian subcontinent, the buffalo have travelled around the world with us. It has changed the lives of people on all continents.
By accompanying us again and again in this desire to conquer the wetlands of the planet, it has succeeded in establishing itself everywhere and sometimes even beyond our expectations.
Please register to screen the entire program and add it to your collection