The vines of the great continent (South Africa)
2016 • 26' • French & English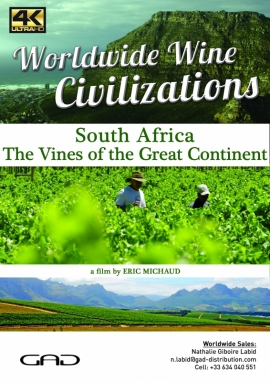 Director(s): Eric Michaud • Producer(s): Grand Angle Productions • Coproducer(s): ARTE • Format(s): 4K • Codec: ProresHQ 4444 / .mov (50i, 4k 3840*2160p, interlaced)
Founded on the historical exploitation of mixed-race and African labor, the South-African wine industry bears a weighty inheritance in post-Apartheid Africa. Today it appears to be at a crossroads.
From North to South, Cape Province contains the largest vineyards on the African continent. In this region the question of agrarian reform is the burning topic of the day.
The integration of the population is becoming reality and attempts to plant the culture of wine in all communities are growing.
Please register to screen the entire program and add it to your collection